Our Club Officers
Frank Dando is the owner of Frank Dando Sports Academy which was the DOJO used by Shinojimakai Judo Club. The late Bob Todd retired in 2012 and handed back the club name to Frank Dando.


Pictured Above Frank Dando and Bob Todd. Both are 7th Dan Judo black belts.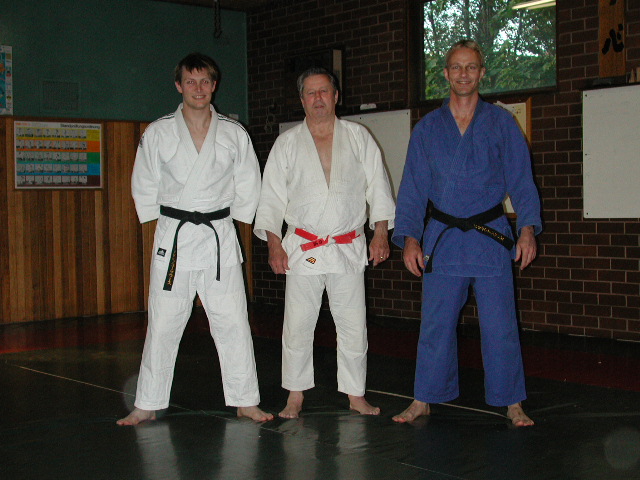 Bob Todd is standing between two of his 3rd Dan Black belt students.